'Star-spangled ranga': Gillard returns from US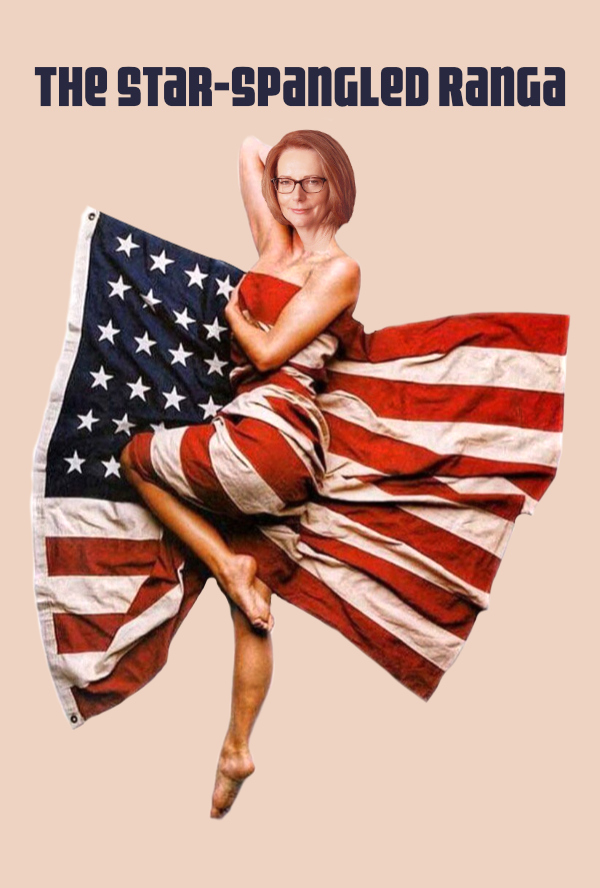 MIKE Bowers came up with the idea of the 'Star-Spangled Ranga' after seeing Julia Gillard under the Stars and Stripes on her US trip.
Praise
Bloody brilliant. This is the go to for chuckles today. — Kerry G.
FYI Twitter world sarcastic.com.au is a great site run by the brilliant @RonErdos. This is some expert level photoshop work, you guys. — Melanie D.
Truly funny! MT @ronerdos: ALP is on the good ship Titanic sarcastic.com.au/titanic #spill #auspol — Mindy L.
PS your blog is AWESOME! Added to bookmarks... — Nomad Australia
Subscribe!
One photoshop every two months or so. Unsubscribe anytime.